Scripture Mastery Program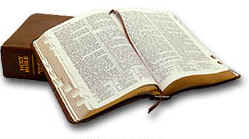 Welcome to the Scripture Mastery Program website. The Scripture Mastery Program is a program for TI calculators created to help study scriptures from the mastery list of the standard works. Originally Created by Jeremiah Walgren, the scripture mastery program has been downloaded many times from Ticalc.org. The supported calculator versions at the moment are: 82, 83, 83+, 83+ SE, 86, 89, 92, 92+, and the V200. In th future there will be a port to the 85 and Troy is in the proccess of making an 86 program (not text). Click for information about the team or click for more on the scriptures.
If you wish to help us, please contact us.

Disclaimer: This program is a 3rd party organization not affiliated in any way to Texas Instruments. We only create programs to be used on the calculators. We are not responsible for any damage done to your calculator.